From planning to implementation - IMG supports the Chinese shipbuilding industry
​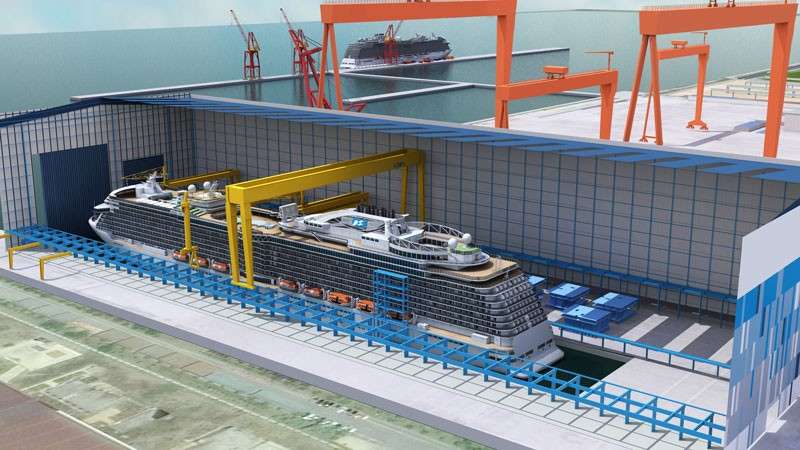 As part of a technological and structural engineering study of a new shipyard for cruise ships, our engineering services consist of creation of a concept for the production technology and the specification of the appointed production facilities. The conceptional civil engineering was carried out by our partner INROS LACKNER SE. Also, a simulation model was erected to verify the planned processes and capacities.
After our project was completed in 2018, now the civil construction of China's first covered drydock and an innovative pre-fabrication complex has been started. We are very proud that our planning results become reality and that we can also supply cutting-edge welding technology to the new shipyard.